(MBIF FC Manzanita Just One Look, MC, LCX2, FCH)
Ch. Rainbow Hills Bronson x DC Stardust's Manzanita Blues, MC, NAJ, CGC, HIC
DOB: 3/6/03
Our first homebred AKC /ASFA Field Champion!!!
Shakoon was one of just three Ridgebacks , and 14 Hounds in the country who earned her LCX in 2006.
She was also the #9 Ridgeback in AKC coursing for 2006
Shakoon just earned her LCX2 title in Santa Maria, July 2008
She is still running strong. See photos below:
Shakoon is a great lure courser, and very exciting to watch. She doesn't get to run very often, but she impresses everyone when she does. In Nov. 2004, (pictured in the blue jacket below) she earned her first BOB at the RRCUS Specialty trial held in New Mexico. The next day, she earned a BOB at the ASFA Regional trial. In February 2005, she earned her AKC Field Championship at the Kern County All Breed Trials in Bakersfield, CA.
Just eight months later, she finished her ASFA Championship in Oct. 2005 at the BARRC sponsored Regional in Paicines, CA. The next weekend, she earned her first Best In Field at the IWHC AKC trial.
Four months later, she earned her second BIF at the all breed trial in Bakersfield, CA., Feb 2006.
---
At over six years old, she is still very competitive and fast. Pictured below in yellow at the Prado Trial in Mar 2009, she won the specials class over some dogs that were half her age.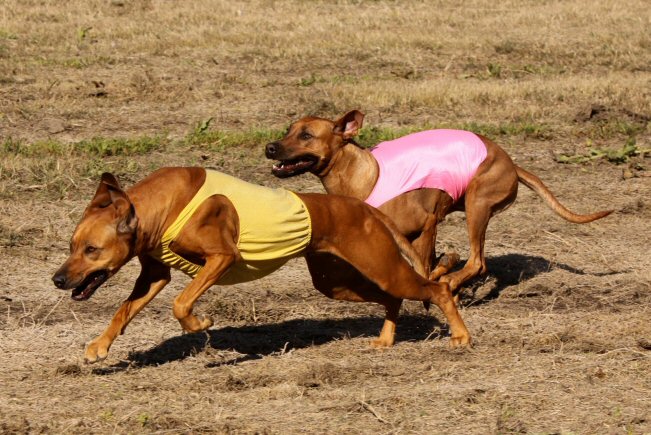 These two photos below are from the RRCUS Nationals in Utah where she earned first place in her Specials stake.
She also teamed with Rowan to bring home both the Breeder Stake and the Kennel Stake May 2006.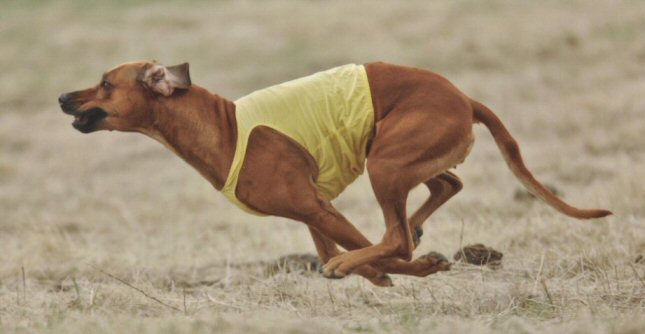 Earning her first BOB in New Mexico at the RRCUS Specialty Trial in Nov 2004. She ran like the wind.
---
A good start to another great run. She earned her second BIF at this all breed trial in Bakersfield, Feb 2006.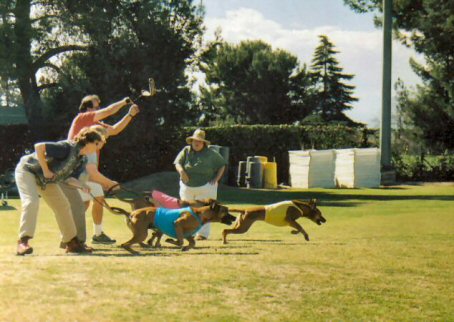 ---
Shakoon can also win in the conformation ring!
BOS in Oregon - July 2007
BOS in Las Vegas - March 2007
BOW in Arizona - Jan 2007
BOW at Silverbay in Del Mar - Feb 2006.
Moving in Lompoc, July 2008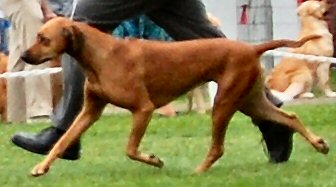 ....... and here she is taking the 6-9 month sweepstakes in Texas in 2003.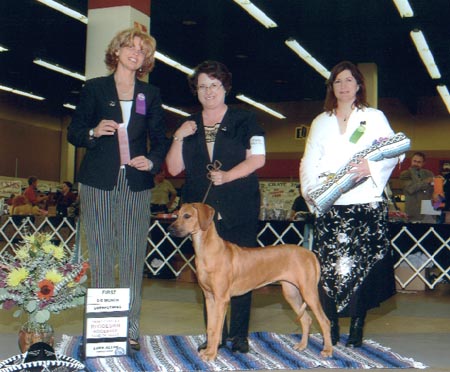 ---
How can you NOT love a face like this ??
---
Some miscellaneous pictures of her coursing, playing in the yard, and having fun as a puppy. - Just click each photo to enlarge.

---
Home | Twyla | Mia | Rowan | Jax | Zuri | Phoenix | Lacey | Gallery | Links | Contact us | Puppies | Memoriam