Phoenix is the girl we kept from Rowan's litter.
Here she is Winning BOS at the SDRRC "B" Match
Nov 2008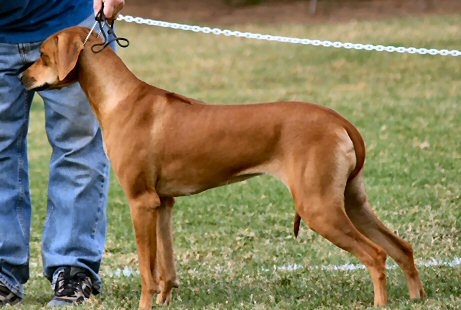 Other Photos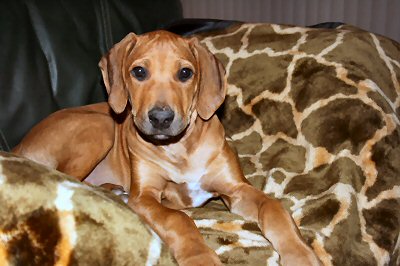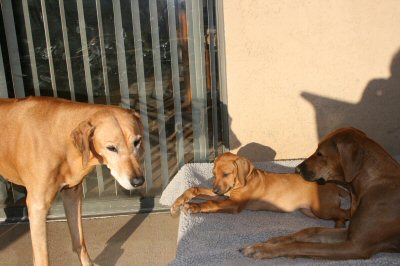 Phoenix in the center with mom Rowan on the right and grandmother Twyla on the left.

At seven weeks old and ready to jump out.

Nothing more fun than running in the yard !!

While visiting her sister Angie in Hollister, they both found mud, not a big deal right????

Mom Rowan and Phoenix
Home | Twyla | Shakoon | Rowan | Jax | Mia | Zuri | Lacey | Gallery | Links | Contact us | Puppies | Memoriam