A New Dual Champion One Day...
Best of Breed her first time out as a Special!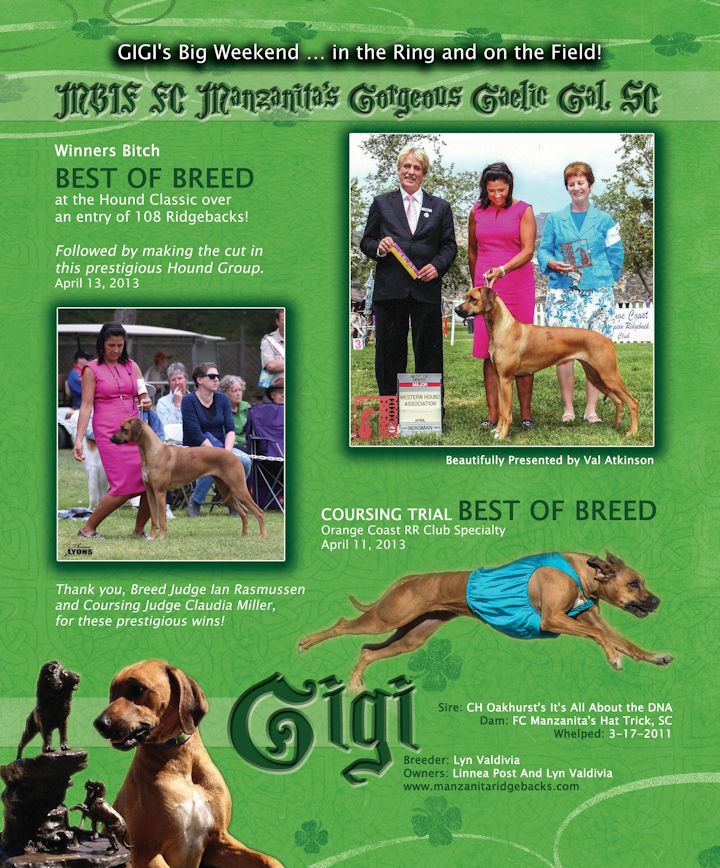 Best of Breed at the Hound Classic !! Over 100 Ridgebacks, and top ranked Specials. A 5 point CA Major.

2013 Best in Field at OCRRC Specialty Lure Coursing trial on the same weekend she won the BOB above.
2014 REPEAT!! BOB Lure Coursing at OCRRC Specialty, followed by a 4 point CA major at Western Hound
In 2015, Gigi retired the Pheron's Casai of Raintree Challenge trophy, having won BOB at the Specialty 3 consecutive years.
Consistency!
Always a beautiful mover ...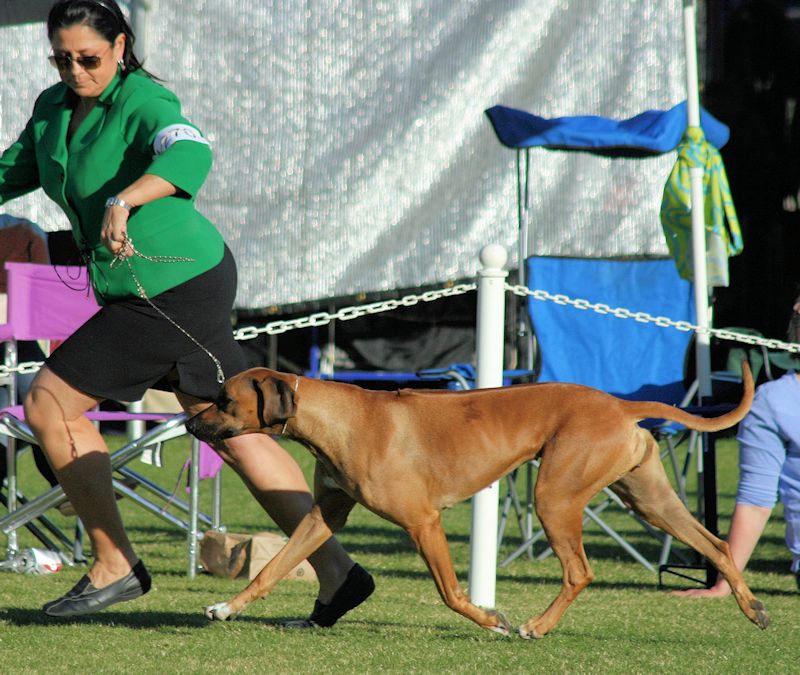 Top Ten RRCUS Combined Lure Courser 2013 and #2 AKC Ridgeback
Top Ten RRCUS Combined in 2014
In 2015, Gigi retired the Mboni Challenge trophy, by being Top Scoring RR at the 3 day Turkey Trot , for 3 years .

Here she is going over the A-frame at her first trial. She now competes in Masters level.
Gigi has a super temperament, is eager to please, and she smiles!

Home | Breeze | Jax | Zuri | Phoenix | Kindle | Lacey | Gallery | Links | Contact us | Puppies | Memoriam